Sudhakaran Gopal

Proprietor 
As the elder son of a small and poor family I had no option other than selling bags and toys on railway platforms and street corners to feed my family. Maybe that's where I decided not to give up on this and started working on my dream called LEO BAGS. After many sleepless nights so many failures and most importantly much love and support, I am proud to be a part of Leo Groups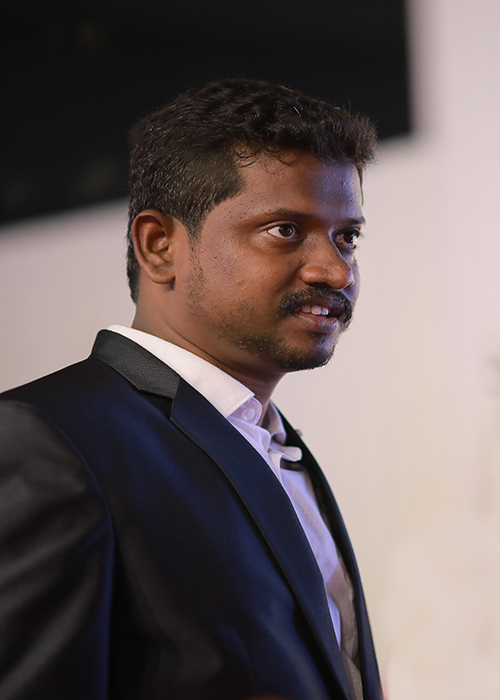 Dayalan Sudhakaran

Purchase Head-Distributor of American Tourister
Each product in our stores is hand picked. Every so often we do a lot of study on market trends, latest fashions and quality checks so we make sure that you get the best products at the very best price at Leo Bags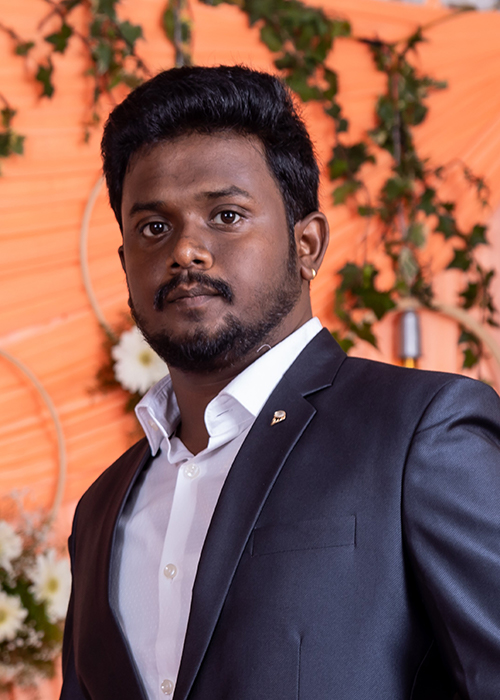 kathiravan sudhakaran
Customer Relationship Manager
I think it is very important for our customers to feel more comfortable once they enter the store. Good customer service, cool ambiance and better after sales response are the three things they expect the most. I promise that every customer who walks into our store will enjoy shopping at Leo Bags
Seethalakshmi Kathiravan
Architect
I joined the Leo Bags team in 2020 as their retail architect with 3 years of professional experience and a Bachelor of Architecture from Anna University. I love combining ideas, to create cohesive novel designs. From drawing cartoons to sketching extensively as a kid to working on design projects in Bangalore , I've  always been drawn to take on complex problems that require elegant and unique solutions. At leo bags, my vision Is to design spaces conducive for  customers to experience a truly hasslefree and pleasant  shopping experience.
Founded in 1980 by G.Sudhakaran, Leo Bags and Leo Foundation, today, serves as a leading one stop shop for bags, toys and accessories across Chennai.
The belief that customer satisfaction is sacred has helped Leo bags garner a vast base of customers, which continues to grow by the day.
Prior to its success, Leo Bags was established as a small servicing shop to troubleshoot and resolve all luggage issues for customers in St.Thomas Mount, Chennai. Today, it has emerged as one of the biggest retailers in Chennai for bags, toys, and luggage – including trolleys, rucksacks, backpacks, duffels, laptop bags, everyday travel accessories and short-haul essentials made from quality materials.
Established as a small bag workshop in 1980 by Mr G Gopal Sudhakaran, through consistent hard work, patience and massive customer patronage Leo Group emerged as one of the biggest retail chain in Chennai with 6 branches.
Bags, luggages and toys are the three major segments at Leo Bags. Additionally, Leo Bags is the direct dealer of many international brands like Samsonite, American Tourister, Delaney, Lavie etc making it possible to offer great deals and maximum discounts for our customers.
At Leo Bags, customer satisfaction goes beyond just the best price, but is contingent on proper, clear and correct product knowledge. Hence, every sales person across the chain is well trained on how to explain any particular product and well educated on what they sell so that you can rest assured.
Happy shopping,
Team Leo Bags
Leo Bags, Nanganallur
Complete collection of bags
Leo Bags The Luggage Avenue, Nanganallur
Wide range of Luggages and Bags
Leo Bags and More, Palavakkam
One stop solution for Bags, Luggages, Toys and Baby Products
Leo Bags, Tambaram West
Huge variety of bags, Luggage, and Toys
Leo Bags, PalliKaranai
Landmark for Bags, Luggage and Toys
Leo Foundation, Periyamet
All variety of American Tourister bags and Luggage